March 29, 2011 - 1:10 PM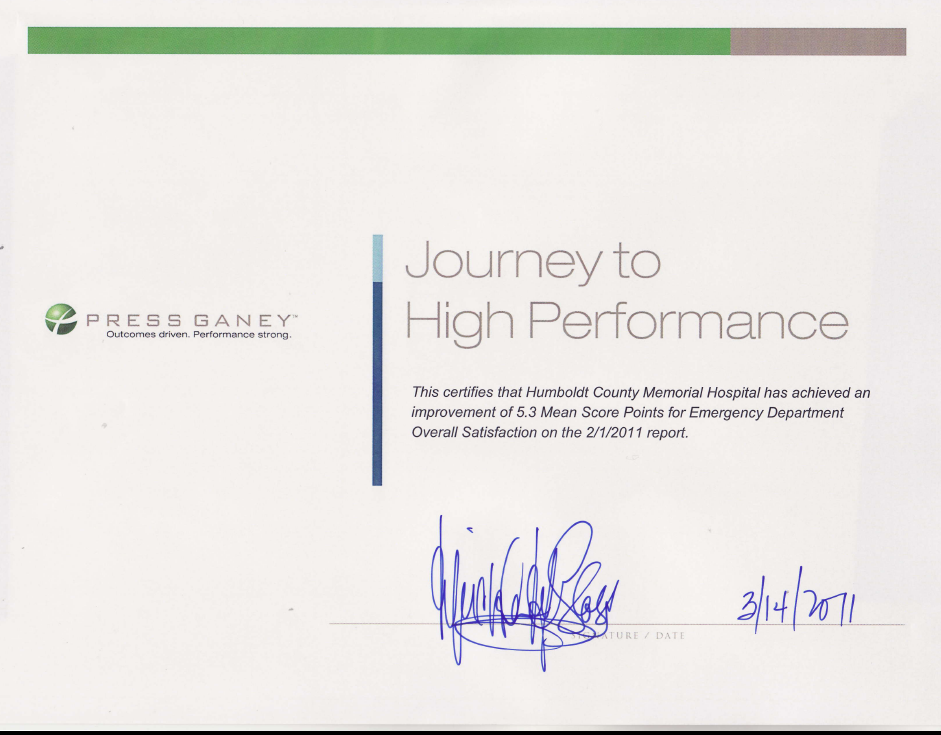 Humboldt County Memorial Hospital on the Journey to High Performance.

Michelle Gloss, Improvement Manager from Press Ganey Associates Congratulates Humboldt County Memorial Hospital on our efforts, which have resulted in statistically significant improvement for HCMH. "Your hard work and dedication to quality improvement are evident in the increase of your Emergency Department scores for Overall Satisfaction. The mean score has increased by 5.3, which is statistically significant. Press Ganey recognizes that change was not random, but due to some change within your facility. Your patients have recognized this change!"
HCMH CEO Rob Colerick "We are very proud of the hard work the staff is doing to meeting to expectations of our patients".