March 21, 2011 - 11:40 AM
HCMH Radiology Department completes installation of a new 16 slice CT scanner.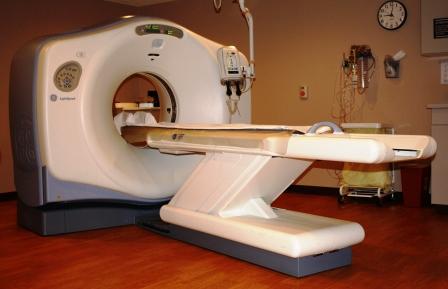 The BrightSpeed Series by General Electric benefits both practitioners and patients. BrightSpeed maintains the optimal speed, power and resolution needed to aid in non-invasive diagnoses from colon cancer to cardiovascular disease.
Radiology Director Stacy Clarken commented on the new CT scanner. "The new BrightSpeed Elite Enhanced CT Scanner offers a balanced design enabling it to deliver four very important things all at once that being enhanced clinical performance, excellent image quality, broadened coverage, and maximum exam speed".