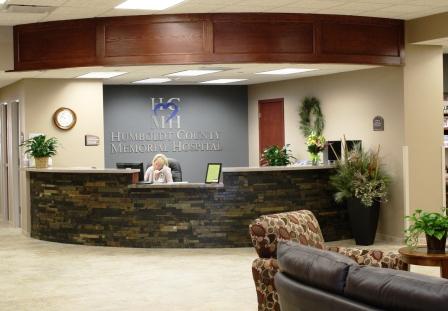 Although rest during a hospital stay is vital to recovery, we believe that visitors are also good medicine. Visits are designed to promote the best interest of the patients. We do not have designated visiting hours but do request that visitors be limited to two at a time.
In consideration of our patient's health, people with colds or upper respiratory infections should not visit patients or residents.
Flowers and mail will be delivered to patients as they arrive. Outgoing mail may be left at the Business Office and will be taken to the post office daily. HCMH is a latex free hospital therefore latex balloons are prohibited but mylar balloons are allowed.
Visitors are invited to dine in the hospital cafeteria for lunch and dinner. Coffee and snacks are also available from the new auxiliary snack bar or vending machines.