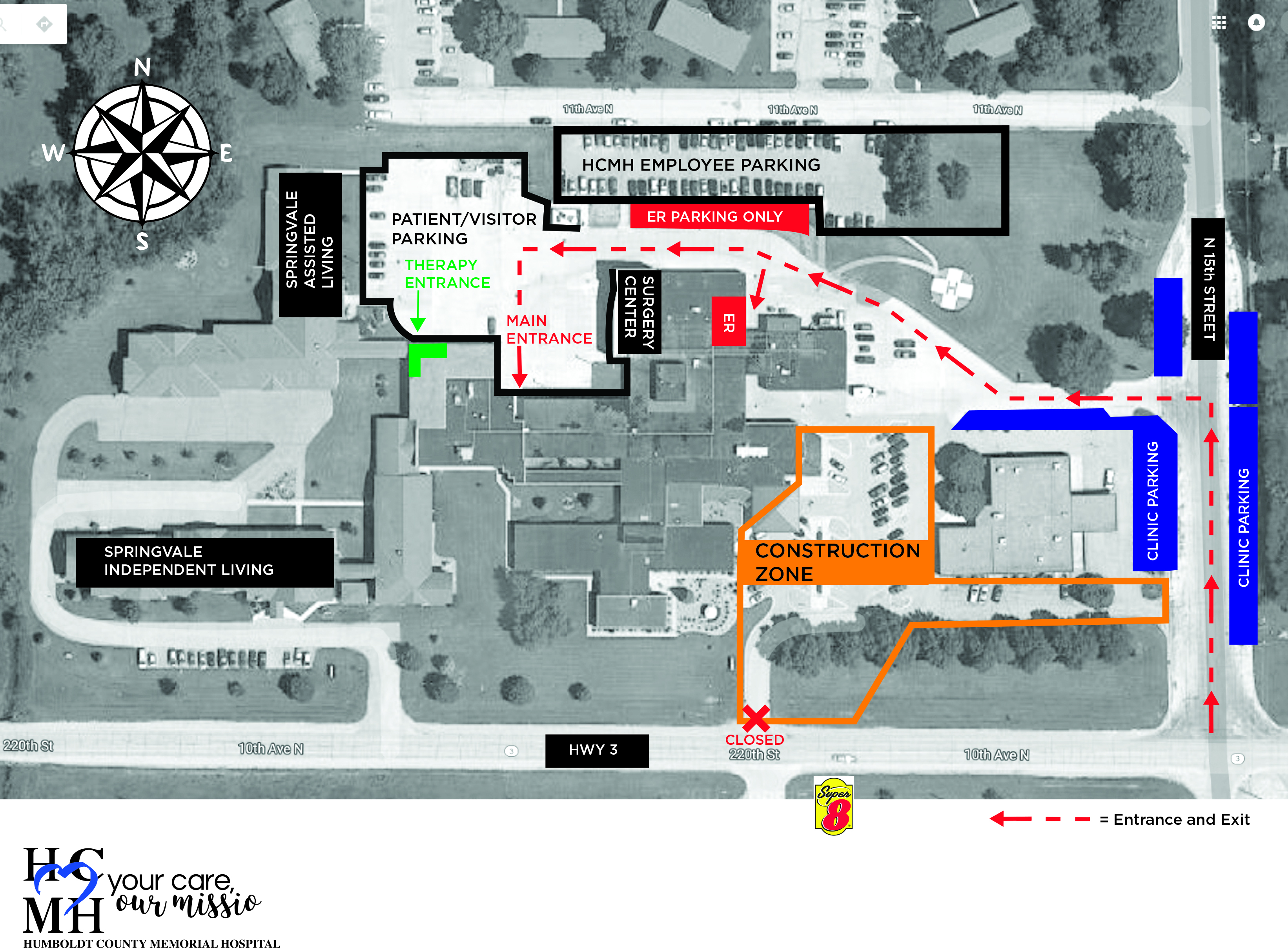 Click Here to View/Download Map
News Articles: (by: Humboldt Independent)
News Articles: (by: The Messenger)
HCMH Board of Trustees Approves to Accept USDA Funding
for Building Project and Begin Next Steps
Humboldt County Memorial Hospital (HCMH) is excited to announce the development of a Facility Master Plan and the consideration to expand its facilities. Work has been ongoing in looking at the long-term strategy since July of 2015 between Administration, the Leadership Team, the Board of Trustees and outside vendors made up of architects, a construction manager and engineers.
Five distinct priorities were identified in the Master Facility Plan:
Investing in primary care and preparing for our future.
Growth is outpacing current space for our specialty services.
Long Term Strategy to ensure we have a hospital in Humboldt County.
An identifiable main entrance with appropriate and increased parking.
Ease of way finding within one facility.
A vital piece to the strategy was looking deeply into the financial stability and analyzing the hospitals ability to support an expansion. Our goal of this expansion is to develop the facilities we need that fit into our financial model as it is today. After review and discussion of all the financial options, it was in the best interest of the hospital to explore the funding from the USDA Direct Loan Program. We have been working closely over the last year with the USDA and have now been able to secure a $13,925,000, 40 year fixed Direct Loan through the USDA. Additional financial sourcing will include operational funds, financial reserves, Foundation support and we will continue to pursue other rural economic development loans and grant programs throughout Humboldt County. The financial analysis shows that we are able to cash flow this project without additional tax levies or a capital campaign. The projected budget for the Building Project is $19.2 million.
The Building Project includes:
A two-story new addition
New main entrance will face North 15th Street
New addition will include:

Primary Care (UnityPoint Clinic)
Specialty Services
Rehabilitation Services
Cardiopulmonary Services
Diabetic Education
Nutrition Education
Patient Education
Conference Center

Renovated space will include:

Genevieve's Place
Humboldt County Public Health
Patient Registration
Rod Harklau, Board President stated, "The Board of Trustees has considered an expansion that would include a Physician's Clinic for a number of years. Humboldt County Memorial Hospital is a great asset for our area businesses and residents alike. Our goal is to provide the best care and be a provider of choice for the county in an ever-changing health industry. We are currently taking necessary steps towards making a final decision to proceed."
This new facility will allow HCMH to improve patient experiences by building a modern efficient facility that is easy to navigate and will prepare us for the future of healthcare. The entire project has been designed with input from doctors, providers, nurses and staff to create efficiencies, maximize best practices, and improve patient experiences and throughput.
As we venture into the future, we invite you to share in this mission with us. Supporters of the HCMH Foundation can help insure the future of quality health care for the residents of Humboldt County. The Foundation recognizes the importance of private contributions, by building a better hospital, we build better communities, and encourage these gifts which will have a direct and lasting impact. For more information on giving a gift or to set up an appointment please contact Mardi Ratzlaff, Foundation Director at 515-332-4200.
HCMH Building Project Timeline
Notification of USDA Approval August 28, 2017
Obligation of Loan Secured September 7, 2017
USDA Approvals September 25 – October 31, 2017
USDA Review of Drawings and Specs
Fire Marshal Review and Approval
Preparing Bid Packets
Board Approval of Bid Packets October 23, 2017
Public Hearing/Resolutions &
Contracts/Board & USDA Approval of Bidding
November 27, 2017 at 8 a.m. HCMH Conference Room
Bid Out Project
November 27, 2017 – January 11, 2018
Pre-Bid Meeting December 18, 2017 at 10:30 a.m.
DUE TO WEATHER THIS DATE HAS CHANGED. Bid Packages Due January 16, 2018 at 2 p.m.
CLICK HERE TO DOWNLOAD NOTICE TO BIDDERS DOCUMENT
Board Approval of Bid Packages / Public Hearing on Building Project (scheduled January 2018 Board Meeting) January 22, 2018
Submittals, Material Procurements February 16 – March 29, 2018
Groundbreaking April 3, 2018
Site work April 4 – July 8, 2018
Staging, Sign removal/relocation, Site utilities
Building pad construction July 11 – July 15, 2018
Building Shell July 2018 – March 2019
Fire wall separation – existing building June -December 2018
2nd Floor Building Finishes January – June 2019
1st Floor Building Finishes February – August 2019
Move into New Clinic August 19-23, 2019
Exterior Demo and Parking August 26 – November 22, 2019
Completion and Turnover November 22, 2019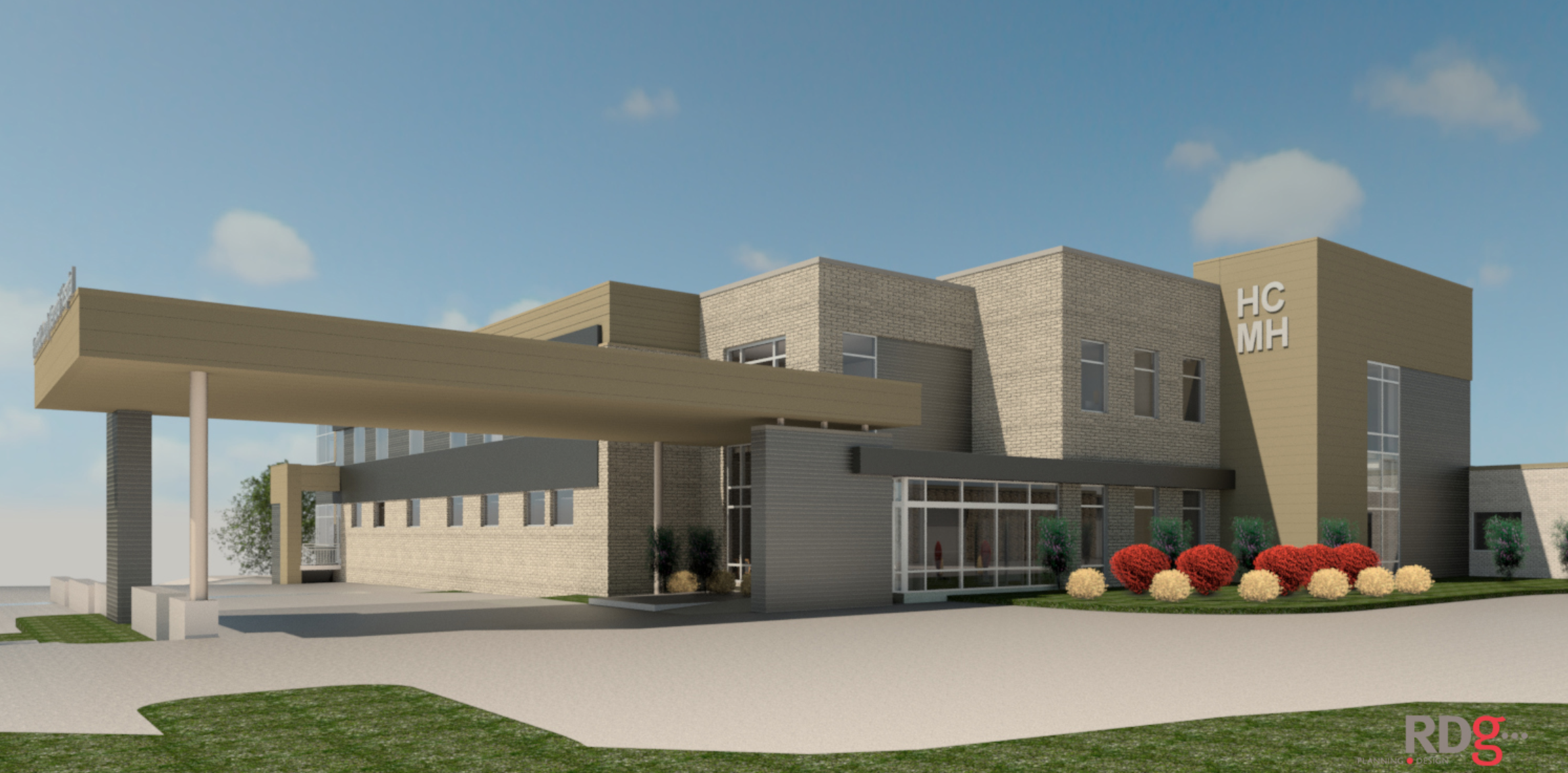 View from 15th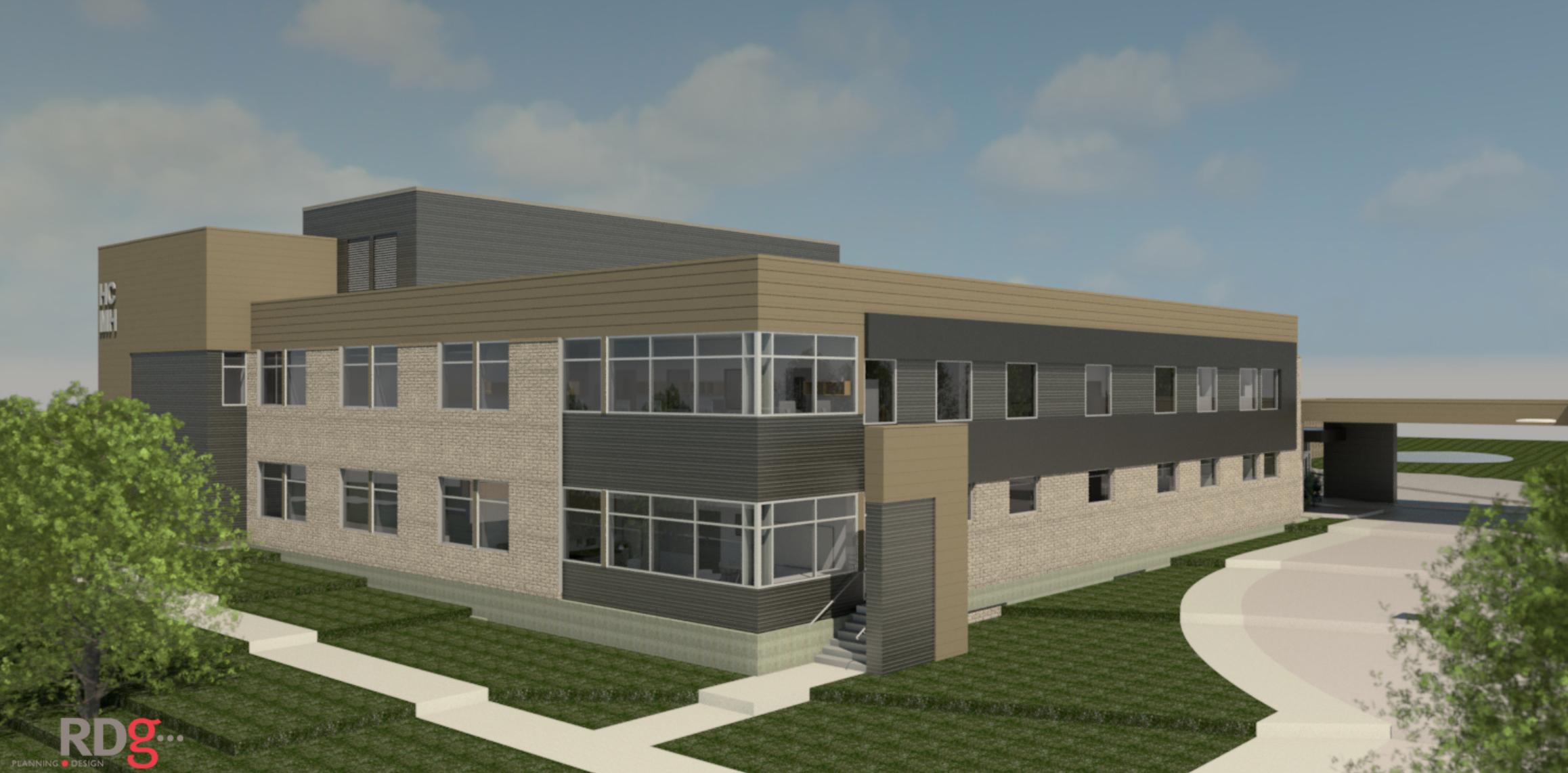 View from Hwy 3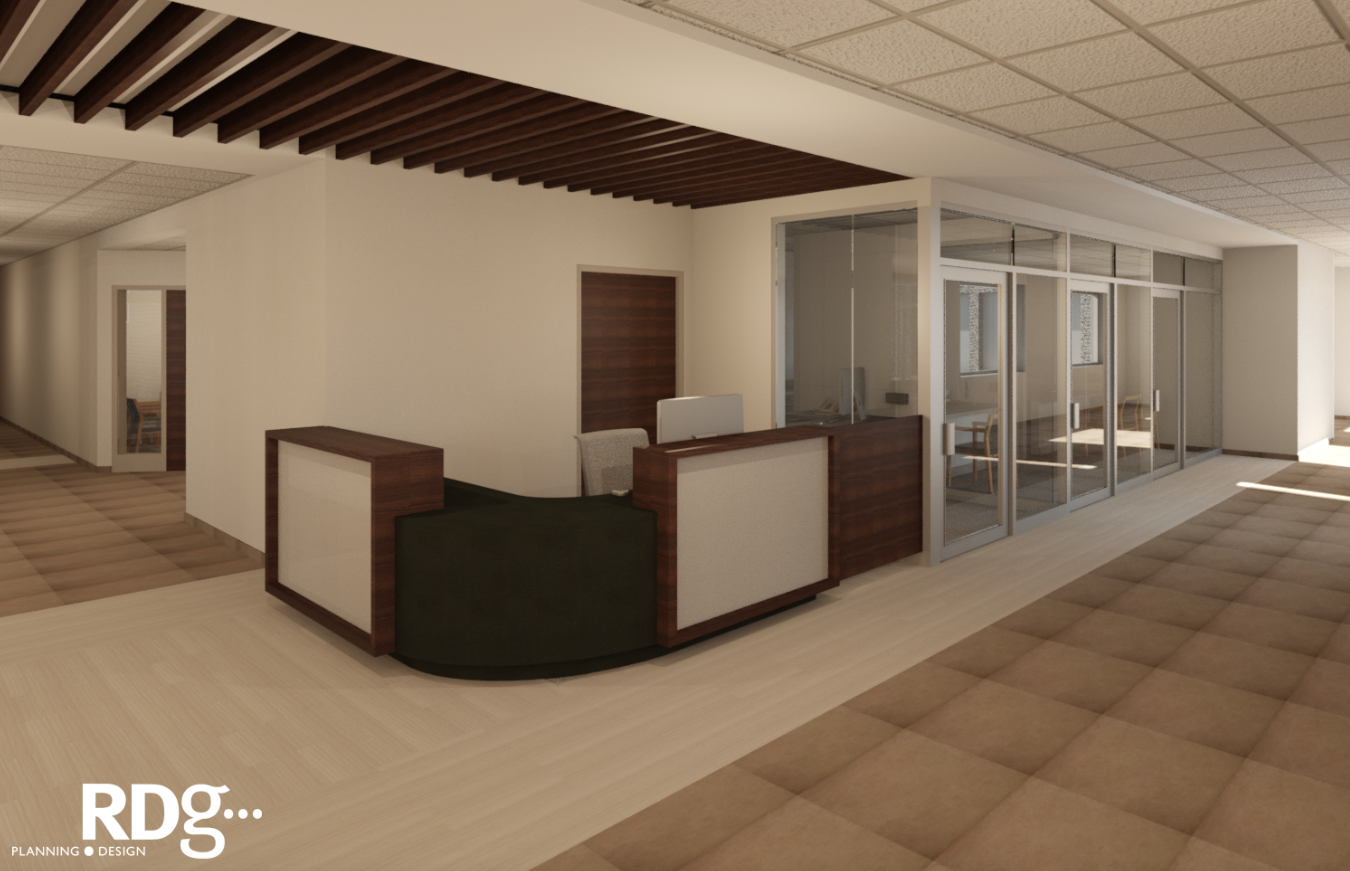 First Floor - Receiption Desk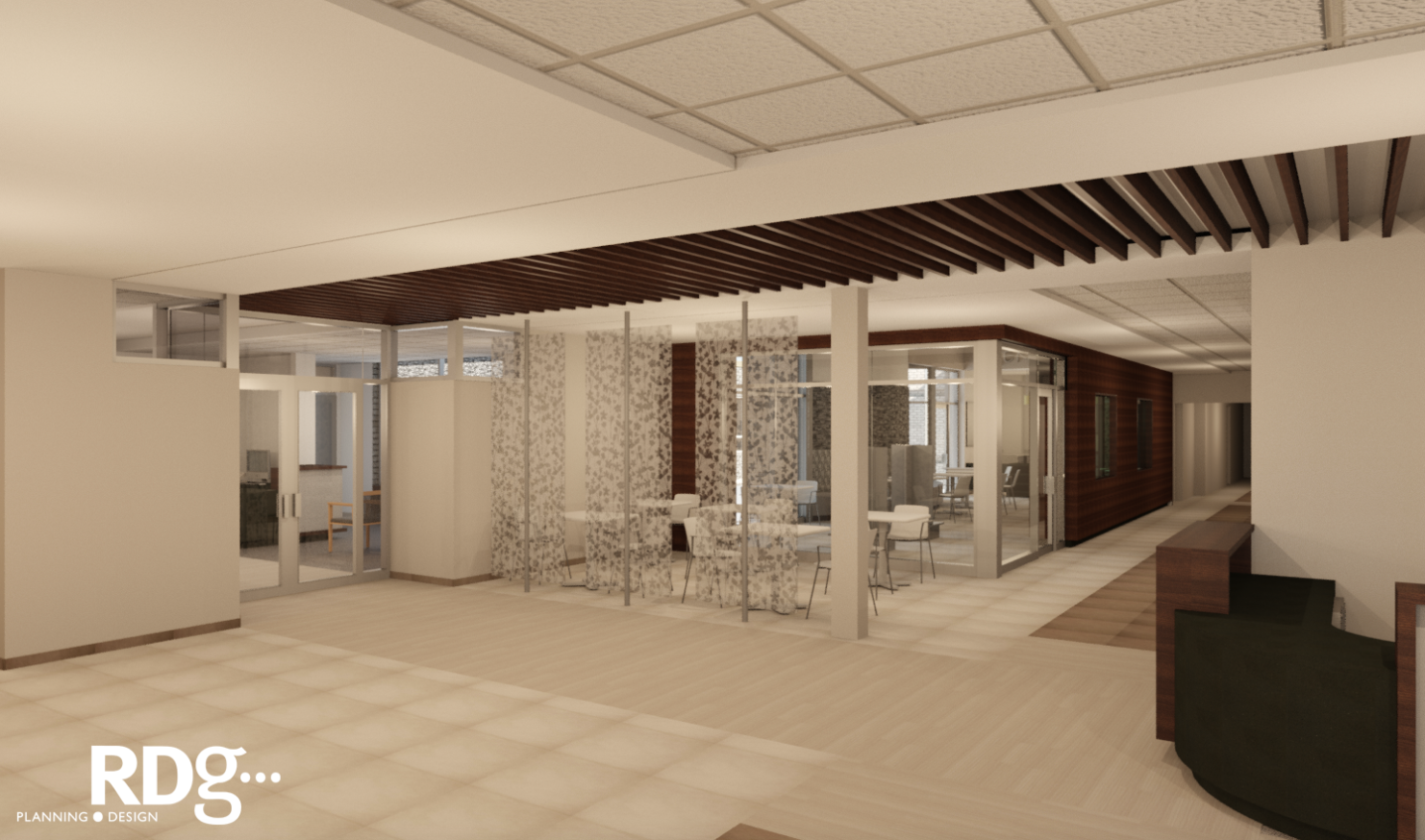 First Floor - Hallway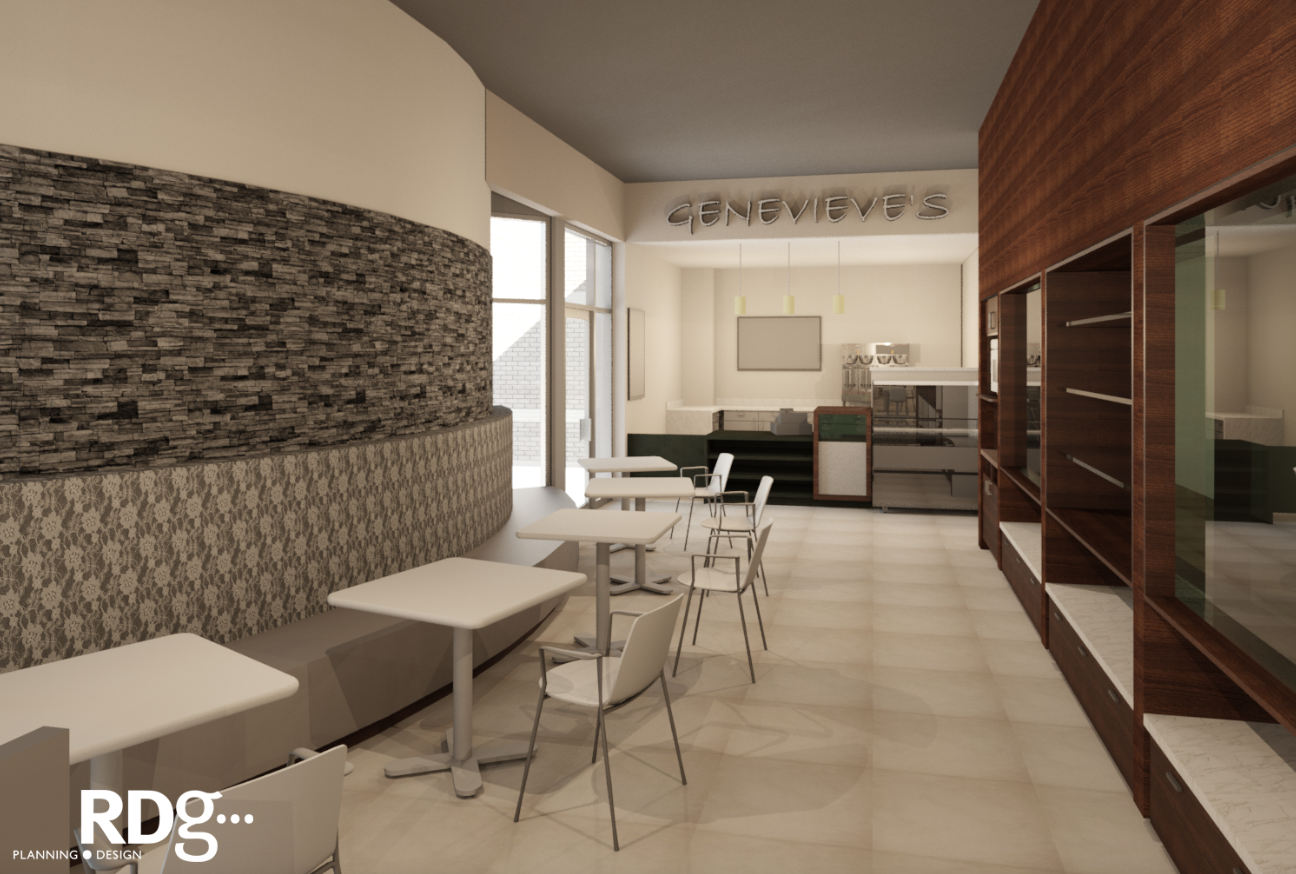 First Floor - Genevieve's Place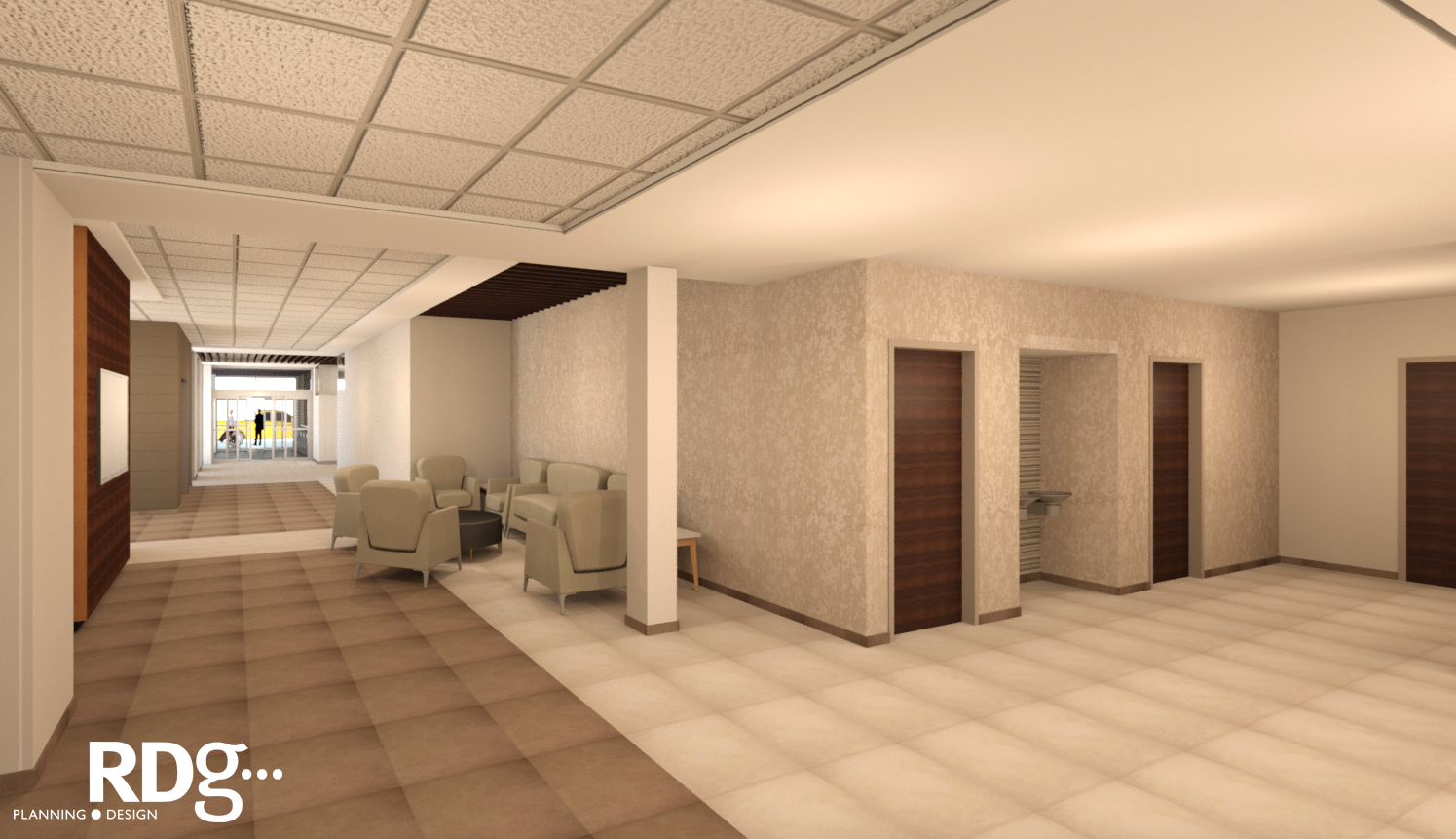 First Floor - Lounge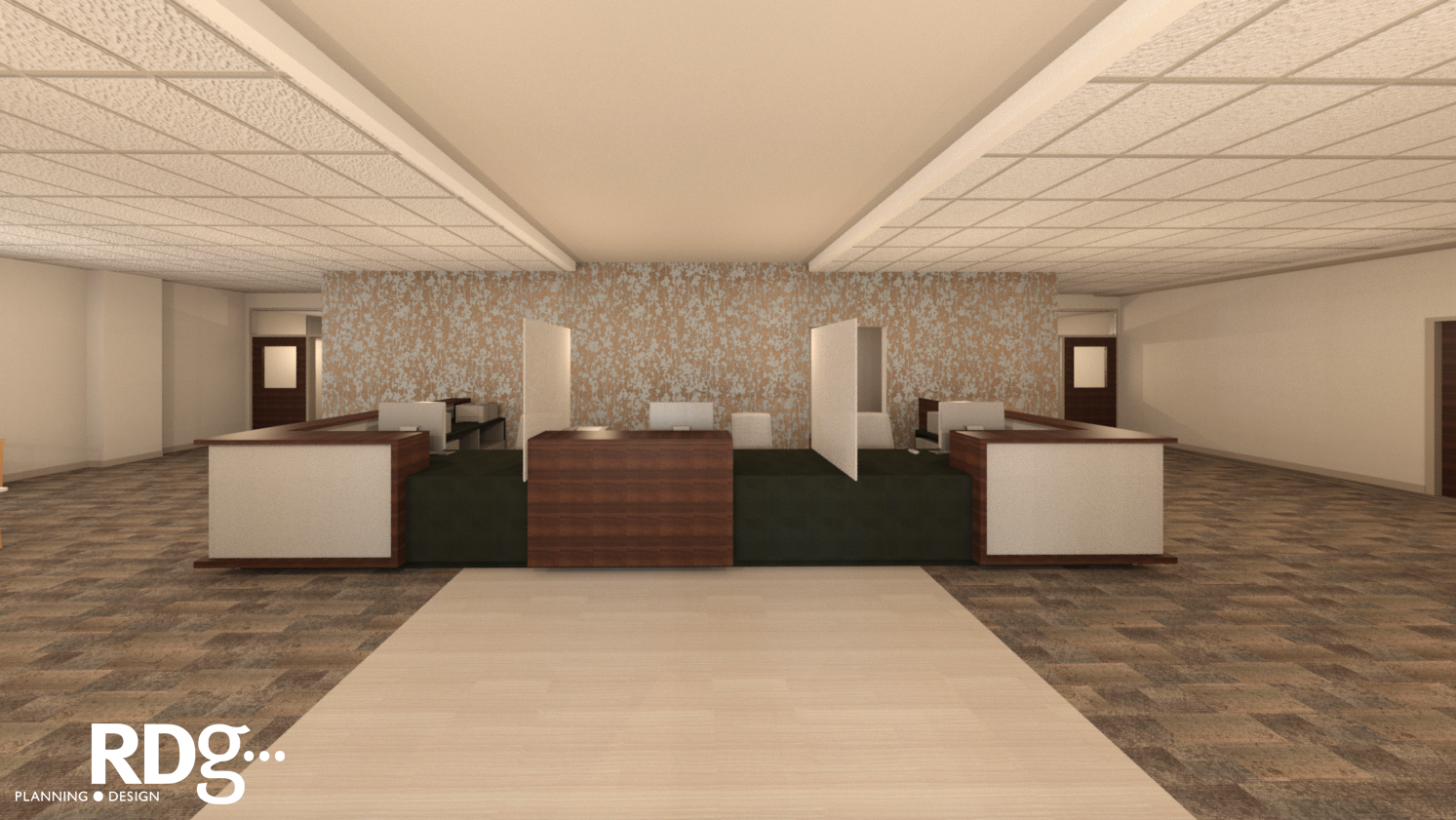 First Floor - Clinic/Specialty Waiting Room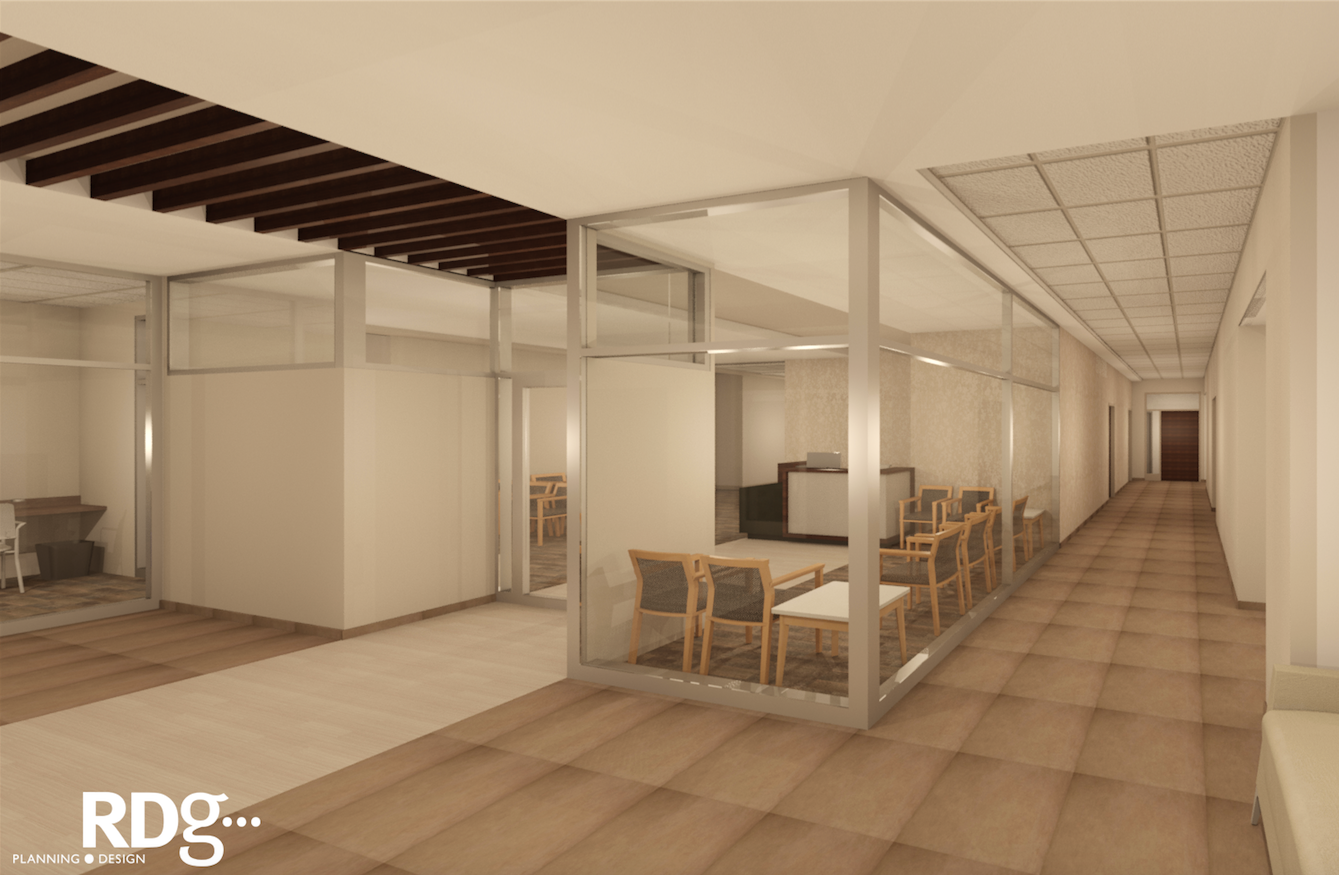 Second Floor - Therapy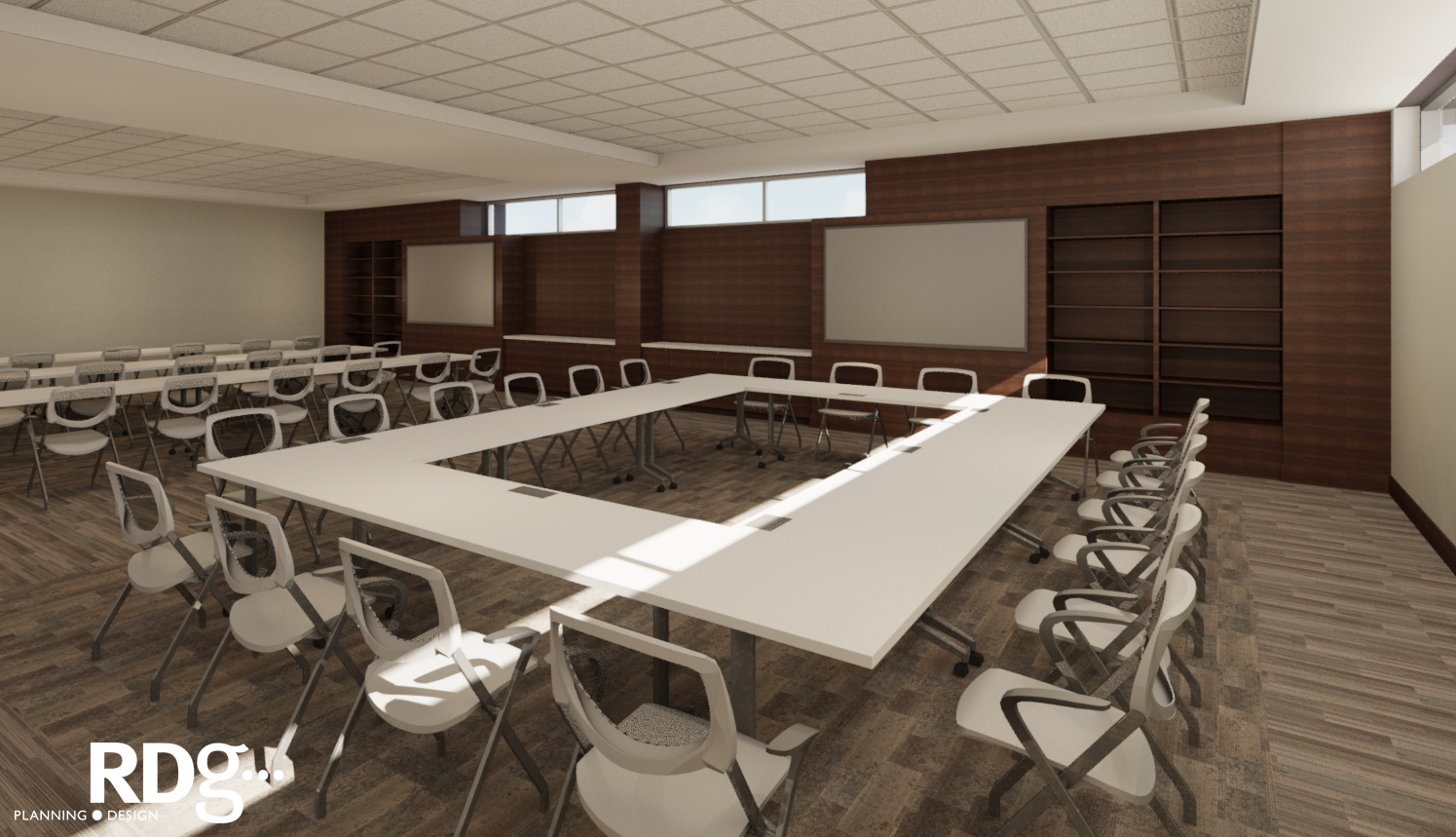 Second Floor - Conference Room