Nursing
Humboldt County Memorial Hospital will provide a full continuum of health and wellness services that improve the health status of the provider of choice for our service area.
HCMH Inpatient care will strive for the highest degree of quality care and customer service that is patient focused and compassionate, emphasizing continuous improvement.
HCMH Inpatient care is respectful to all individuals using professionalism, along with the strict observance of confidentiality, dignity, and compassion for patients and their families which are the basic expectations of everyone affiliated with HCMH.
HCMH Inpatient care recognizes character, embracing the highest standards of behavior and promoting honesty, responsibility, trustworthiness, fairness and caring in all our relationships.
HCMH recognizes merit and the contributions of every co-worker and a work environment that embraces a commitment to working together with the community in a positive, effective team-orientated manner.
Our Inpatient Care Unit staff are all Certified in Basic Life Support, Advanced Cardiac Life Support and Pediatric Advanced Life Support. We provide all Inpatient Care Needs which include general medical, surgical, and pediatric needs.
Humboldt Hospital Inpatient care is available for all your skilled needs, offering a full Rehabilitation Department as well as excellent skilled nursing care.
State of the Art technology with automated medication delivery, and computerized chart documentation are used through out the hospital enabling us to provide the highest quality and safest delivery of patient care needs.
Humboldt County Memorial Hospital provides a swing bed facility with a total of 21 beds. It is available for all skilled care needs and offers a full rehabilitation department with excellent nursing care. Offers a multi-disciplinary approach to ensure the best quality of care and support for the patient and family.
Humboldt County Memorial Hospital's Inpatient staff are all certified in Basic life support and advanced cardiac life support.
Services provided:
-24 hour nursing care
-Physician services
-Care coordination
-Palliative care
-Intravenous or intramuscular injections and intravenous feedings
-Enteral feeding
-Nasopharyngeal/tracheostomy aspiration
-sterile irrigation and replacement of suprapubic catheter
-Wound Care (wound vac, dressing changes etc.)
-Physical therapy
-Occupational therapy
-Speech therapy
-Respiratory therapy
-Massage therapy
-Lymphedema
-Dietitian
-Pharmacy
-Lab
-Radiology
-Activities
-Spiritual services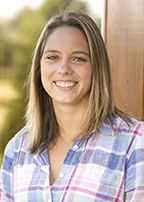 Cara Hauser, Inpatient/Nurse Manger
1050 15th Street North, Humboldt, IA 50548
Phone (515)-332-4200
To make a referal please call 515-332-7664